Drywall Repair Case Study 2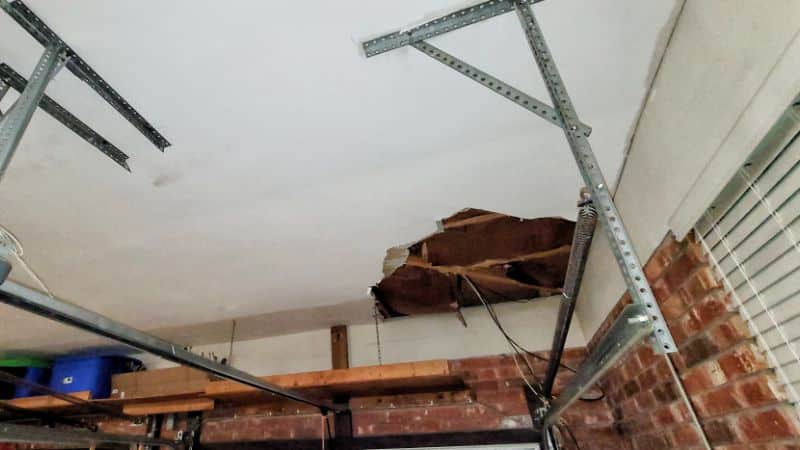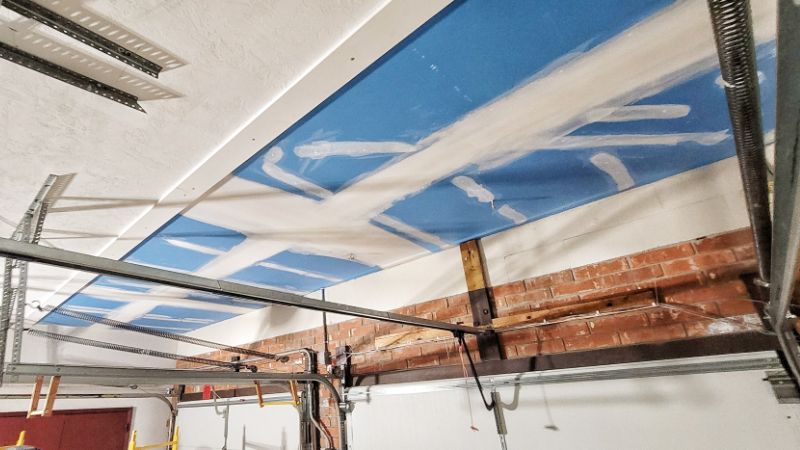 Project 3
Gainesville, Florida
Garage Ceiling
Hard-coat Texture
As seen in the photos, this one was a "doosey." A section of the ceiling had already fallen, and there was obvious deformation / sagging of the remaining material in the initial 8' section of the ceiling closest to the garage door opening.
The decision was made to salvage the rest of the ceiling, as there was enough structural integrity to leave that area in place and simply address the structurally unsound area immediately.
During the course of the repair, a buried wire was discovered by a technician while securing existing deadwood. This necessitated the implementation of a licensed electrician to secure and repair the line. This cost was incurred by DRR; no additional change order was deemed appropriate.
When companies and individuals trust DRR with their project, they are getting a unique viewpoint; one that is looking out for THEIR best interest. When additional structural anomalies were discovered during the course of this repair, it was determined to leave the new sheetrock as an imperfect semi-smooth and install a 1" x 6" transition with framing grade fasteners to help mitigate premature material loss on the adjoining section of exiting ceiling. By utilizing ongoing, clear, concise communication practices, we were pleased to save the client a significant amount of money on their project and facilitate their building's drywall needs.
The final photo shows a clean jobsite, with a quality installed product. 5/8" MR (moisture resistant) board attached with Grabber® 1 5/8" Ceramic coated screws are our fastener of choice. Couple that with Trim-Tex® Mudmax™ and Adfors® Fibafuse Max™, you've got yourself a DRR project- Professional, Clean, Detailed Results delivered on time, and on budget.
Easter Egg / Pro Tip-
When installing fasteners, whenever possible, take a quick peek as to what the space is BEHIND the area that you are installing the nail or screw. Hundreds of dollars could have been saved if this had been employed during this repair, versus an assumption of "it's a 2 x 4, I should be fine."